Plenty of pumpkins or winter squash in 2017 with literally zero hours of maintenance and therefor making it a great return for investment in terms of the time spent to bring them from seed to harvest. With the help of lasagne gardening and woodchip covering we achieved huge productivity with plentiful return at the end of the growing season. Also they have been planted amongst a rich polyculture of various types of perennial and annual plants including fruits, veg and flowers. As a result we had almost no impact from pests, and this without the use of any chemicals or artificial means. The flowers attracted a wealth of pollinators to our garden resulting in virtually 100% pollination rates.
Varieties of winter squash grown include Uchiki Kuri, spaghetti squash and many more. There should be plenty of seeds to save for next years growing season!
Does anyone have any pumpkin recipes? We have been using them mostly for soup, we would greatly appreciate new ways of cooking with them. Thanks!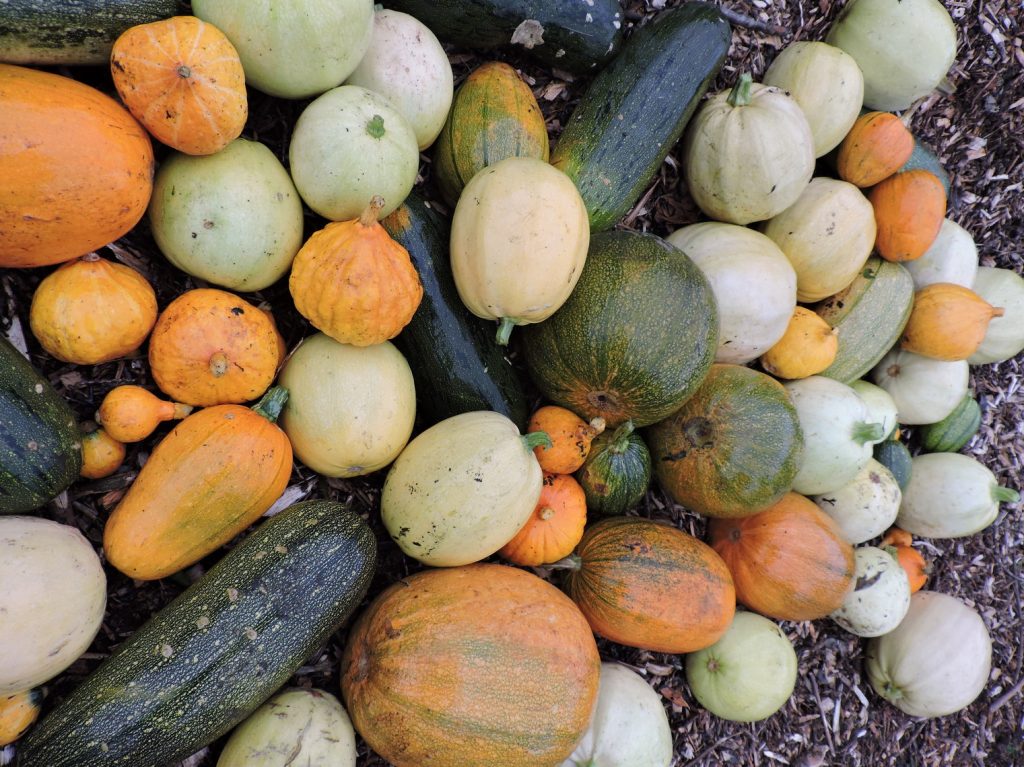 Here are the little pumpkin seedlings when they were still babies only a few month ago around June.
Take look at the individual harvests from these gardens: