This garden bed was built with a south facing aspect and without digging the soil below it. We simply layered first cardboard, then old wood, mushroom compost and topped with wood chips.
Here is a diagram of a cross section of a huegelculture / mount bed: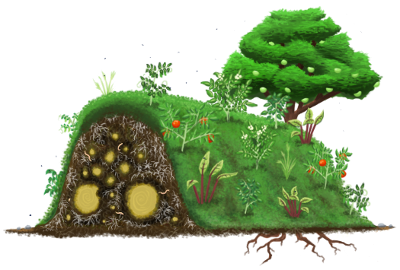 More information on huegelculture raised beds: https://richsoil.com/hugelkultur/
Please note that new pictures will be added to all galleries on an ongoing basis, so please check back every once in a while.